EXCITING FINISH IN VARANASI EXPECTED!
The Social Media has come handy for AAP. Inspite of the funds scrunch, AAP managed to reach to the outside world through Social Media and the Internet, thanks to their tech-savvy supporters.
The following are a few pictures taken from Twitter and the AAP website about their campaign in Varanasi.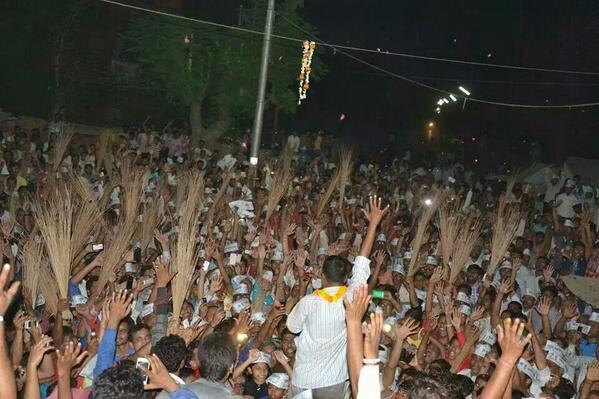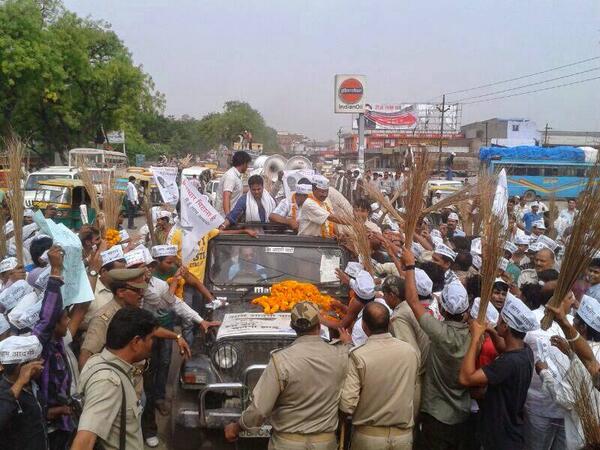 Inspite of the fact that the official line of most of the Mainstream Media are wholly supportive of Modi, there are reports appearing in The Hindu, TOI, etc by individual reporters, that speak of the change in the ground realties in the last couple of weeks, favouring AAP.
It may not be a surprise, therefore, if Varansi is 'scripting an exciting story' as reported in TOI, that may lead to rewriting the Indian political equations for ever!